To increase conversion, many digital marketers resorted to what we deemed as retargeting, which in essence, is showing a relevant ad to an audience who performed a certain action.
Also Read :
As with it's regular advertising, Facebook offers many flexibilities with their Facebook Retargeting, making it a favorite retargeting platform for digital marketers at Nine Peaks Media.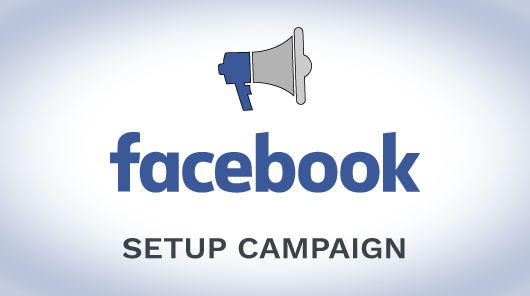 Yet, with all the various options, Facebook Retargeting can indeed be very confusing, especially for first-timers.So, in this guide, we will discuss 7 Facebook Retargeting tactics to ensure high conversion.
Let us begin with the first one
1.Retargeting Your Blog Readers
To properly retarget your blog readers, we should first understand their general behaviors: blog readers commonly become visitors through search engines (they are proactive). Some others come through email marketing, paid promotions, referrals, and other marketing channels.
Depending on how good your content marketing is, you might get hundreds or even thousands of blog visitors each month, and we all know not all blog visitors will be readers, and not all of them will convert.
Jacob Fail and Brute Media – Lead Generation and Facebook Ads Experts!
So the key here is how we can optimize the retargeting campaign to only target blog visitors that matter, those with the highest potential of conversion, or at least becoming a qualified lead. To do this, we filter out blog visitors that are less engaged and only retarget:
Visitors that visited more than one blog content, those who also visited a landing page after a content, and those who checked the pricing page (indicating their interest), are good retargeting target to maximize ROI.
Here are some tips in retargeting your blog readers:
Retargeting ads pushing blog readers to buy something right away are generally not effective

For those who have visited several articles but haven't visited any landing page, promoting more contents to encourage engagement is more effective, followed by soft-sells

Facebook Boosted Post is a great tool to optimize your blog's reach

Exclude visitors who have downloaded your gated/promoted contents
2. Retargeting Website Visitors
Probably retargeting website visitors is the most popular option. First, it is the easiest one to create. Second, it has arguably the most benefits and widest applications.
Generally, however, retargeting website visitors is more effective if your website is brand new or you are a newly created brand. Why? Because you have relatively few daily visitors, so you can retarget all of them without breaking the bank.
If your website is already performing well with a lot of daily visitors, you will need to be more specific with retargeting, unless you have an unlimited budget or you don't care much about ROI.
Facebook: Video Marketing – YouTube Is Going Nowhere!
Similar to retargeting blog visitors above, you will need to segment your website visitors and determine which segments will bring the most benefits with a Facebook retargeting campaign. How to determine? You will first need to set up a clear goal(s): if you want to drive conversion, retargeting visitors who already visited product price page will be more effective. If you want to further educate your audience about your products, you might want to retarget those who have browsed several product listing pages or your contents.
Also, it is more effective to retarget visitors of the past 30 days or below. Outside that time frame, they are less likely to engage.
3. Retargeting App Users
This is less popular retargeting options because many marketers think that their job is done once the audience installed their app. There are actually several benefits of retargeting those who have installed your apps, such as increasing engagement, driving more in-app sales, or you can retarget those who have installed your apps but haven't used it at all to help them get started.
As you can see, retargeting your app installers will be especially beneficial if you have in-app purchases or if your goal is more engagements.
Here are some key principles in retargeting app users:
Make sure your ads are mobile-compatible

Try to more specific with your ads, and your CTAs should link directly to a certain part of the app (i.e. directly to the purchase page if you are promoting a certain in-app purchase item)

Facebook retargeting is also a great option to bring back users who stopped using your app
All Paths Must Lead to Facebook – How to Promote Your Facebook Page
4. Retargeting Free-Trial Users
Especially for SaaS businesses, there are many benefits in retargeting your free-trial users. This also applies to other business models that offer free-trial subscriptions. Here are a few ideas you can try:
Remind people when the free-trial is about to expire, and encourage them to purchase the full product

Offering discounts if they purchase before the expiration date

If you are offering extension, you might offer this in your retargeting ad

Provide some tips and tutorials during the trial period

If you are encouraging purchase, make sure you provide an easy option to enter their credit card details or other purchasing details

You can also do a bit of content marketing here, like providing case studies to encourage purchase interests
This guide by KissMetrics will show you a lot of different options in remarketing to free-trial users and is definitely worth a read.
So, here are several key principles you should follow:
Your mission is to make your users understand the true value of your product, encouraging them for a full purchase

Offer incentives for those who purchase during the trial period to encourage conversion

Provide valuable contents like case studies, white papers, and tutorials
5.Retargeting Past Purchasers
Don't neglect repeat purchasers, there are many studies that suggested you should give more focus to them because simply, they bring more money. Many marketers are using focusing their retargeting campaigns in lead generation and new customer acquisitions, but considering the fact that repeat customers are 60-70% easier to convert (again), you really don't want to miss out on this valuable targets.
How to Create a Dating App like Tinder
You can retarget past purchasers with Facebook Retargeting to:
Remind past purchasers of your brand

Promote new products and services (if any)

Promote up-sell and cross-sell offers

Give special offers to encourage returning purchases, like special discounts
As you see, retargeting past purchasers is relatively simpler and easier compared to previous tips. Here are some key principles you can follow:
Timing is key, depending on your product/service. You can announce a release of a new product to past purchasers, or if your product is seasonal, you can retarget them when the specific season returns

Promote related items to what they have purchased
6.Retargeting Inactive Users
A lot of studies, including this one by Harvard Business School have suggested that increasing customer retention by as low as 5%, can translate to a significant increase in profit from 25% to 95%.
When users become inactive, there is obviously an increased chance of attrition. This is where Facebook Retargeting can target inactive users with the goal of preventing further loss. To do this, simply create Custom Audiences based on inactive users' emails. If you have an app, you an also include users with no in-app activity.
There are several approaches you can take when retargeting inactive users. You can probably share tips and tutorials about your product that might get them interested of a free-trial. You can, of course, give special offers, or you can promote a valuable content that might interest them. Introducing new products or new features can also be effective.
How to start your own digital marketing agency
Here are some key principles in retargeting inactive users:
Remind or reintroduce your core brand and product values to your inactive users

Regularly provide news about product updates

Combine your Facebook Retargeting with email marketing
7. Retargeting Landing Page Visitors
If you are like the majority of marketers, you might have put significant investments to get people to visit your landing pages. Usually, these investments come in the from of PPC ads as well as other promotional advertising.
So, it makes sense to retarget these visitors with Facebook Retargeting ads to optimize your ROI. Many landing pages visitors will leave your site in just 8 seconds, according to a study by KissMetrics, and Facebook retargeting can encourage them for a second visit.
One of the most effective ways is to promote contents related to the landing page they have visited. For example, if your landing page is about your SEO tool product, you might want to promote your article about SEO strategies.
Another approach you can try is to promote your free-trial programs (if any), which is especially true for SaaS businesses. Want to learn more about how to market your SaaS business? An expert Saas digital marketing agency such as saasy digital can help you to get ahead of the competition.
4 Ways To Improve Your Content With These Grammar Tools
As before, here are some key principles you might want to follow in retargeting landing page visitors:
Make your offers and promotions specific to the related landing page

Alter your ads! If the audience didn't convert on your landing page, try a something different instead of trying the same thing over and over again

Understanding your audience is very important here. If they already show interest (for example, a relatively long engagement time before they bounce), amplify that interest. If they are not yet that interested (vice versa, a relatively low engagement time), try promoting different offer

Don't forget to exclude audiences who already converted
Bottom Line
There are still many more other Facebook Retargeting applications that can benefit your business, depending on your niche. Yet, these 7 tips we have shared above can be a great starting point, because the sampe principles will still apply to other methods.
As you've seen in our discussion above, the key here is how to make the most of your money by segmenting your audiences and targeting them with relevant messages.