Entrepreneurial Approach to Travel :- Who doesn't love to travel? It's something we enjoy sharing: planning trips, photos and experiences. We all especially love to travel in luxury, and while not everybody can afford their own private jet, thanks to apps like Jettly that allow you to find on-demand private flights to get you wherever you need to go, flying privately is easier than it's ever been before. Plus, travel is a growing industry: we've all heard about entrepreneurs, activists, and even corporations who have started something unique in the travel space. That adventurous team getaway your friend's company is offering… or maybe even your own workplace has put together a group trip you can't wait to join?
That's not happening? You're not alone. But don't fret—there is another way. I'd like to share with you an idea hatched by some immensely gifted entrepreneurs, and it's bound to get you excited. These guys are smart. They have developed a new entrepreneurial approach to travel: helping travellers to think outside the box and access a new kind of shared travel adventure. A travel adventure is what most people look for, travelling is fun and exciting and is the dream that everyone wants to follow, if you love adrenaline, nature and fun, check out Buena Vista del Rincon's adventure park located in Rincon De La Vieja, Costa Rica. This is one destination that should be booked and enjoyed no matter what your travelling plans are – business or pleasure!
They understand how the next generation wants to travel: this generation doesn't want to sit on a beach, they want to immerse themselves in new cultures, learn and connect with locals, and make a difference by raising funds and getting hands-on involved in service.
Their enterprise is called Journey: a for-profit, for-impact company taking a modern approach to group travel and aligning impact, adventure, and community into one offering: a 5-day Journey.
Let's take a typical Journey: 30 people meet in Central America (Mexico, Nicaragua, El Salvador) and spend 2 days of building homes, skate parks or schools, and 2 days of Integration: processing the experience with meditation, yoga, surf, shared meals, and new friends.
Journey's co-founders are energetic, young and purposeful people. These guys have expertise in tech platforms, social impact and nonprofit work, and brand partnerships. different approach to what travelling with a purpose means. And they're thinking big: Journey's two-sided marketplace is for not only discovering but also co-designing and co-leading trips, providing income-earning prospects that allow individuals to find meaning in their work and shape their dream life of service, travel, and adventure.
Travel With Purpose
We are the millennial generation. We seek purpose in everything that we do. We form our identity based on our words and actions both offline and online. Even when we share a post on social media, it often means taking a stand for something we believe in.
When traversing the globe, we desire to be a contributor, not an onlooker. We don't want to read travel stories: we want to be a part of them.
This applies to social impact too. We don't just want to raise money; we want to see the project in person, help shape it and bring it to life, take our own pictures and video, and tell our friends and families all about it when we get home.
And the technological landscape has never been more primed for this kind of action: we live in a time when an individual can immediately act on their impulse to create an online campaign, raise funds or send a donation, or sign up for an impact trip to the other side of the world, all in a matter of moments.
Along with technology, values have evolved. This versatile, impassioned, and diverse generation values both time and money. They would choose control over their time and a lower income over long days in a cubicle for higher pay. They are intelligent and sharp. They know how to find information online, quickly take decisions that can help them be very successful in their daily life. They use social media frequently to interconnect with each other, share knowledge, and make action plans.
Travelling in Packs
A few decades ago, people travelled by themselves, as couples, or as a part of a big group of strangers on a bus, listening to a tour guide as he droned on about the oldest library in the city. These people returned from their trips bored and tired, with a sunburn and a hangover.
Today yoga, outdoor adventures, and conscious lifestyles are increasingly at the centre of travel plans. Wellness travel is growing at 19%–more than twice as fast as other sectors of the travel industry. Travellers are seeking human connections, local interaction and an authentic involvement above all else when they travel, as evidenced by the quick uptake of Airbnb, VRBO, meetup.com, and boutique travel establishments like El Camino.
And it's not about the souveniers: 78% of millennials would rather spend money on experiences over things, and 77% say their best memories come from experiences.
Journey's founders have carefully crafted trips that they would want to go on themselves: with fun and meaningful service projects, delicious food, great people, and unforgettable moments. And they don't end after the flight home: the Journey community regularly hosts dinners and events, and Journeys remain connected through online platforms and in-person gatherings, plus planning reunion Journeys.
Find Your Self.
Journey's group facilitation and structure gives you the space to loosen up and lose yourself In the moment. By immersing yourself in a new land and working hand-in-hand with locals and travellers on meaningful projects, individuals have a chance to reconnect with their inner Self: who you are and what you care about. You get time to process and make new decisions on how you want the world to see you or how you can impact the lives of people. Experiential travel is known to be overwhelmingly profound: its personal impact spans from reflecting on different custom lifestyles, to trying new foods and learning from local experts, all the way to forming a new understanding of your own role in the world.
My favorite travel involves hiking, fishing and making personal connections. But I always prefer travel with unique immersive unusual experiences: ones that are not the everyday, but provide insight to how locals live. My next destinations? Asia, Africa, and Australia. And I am crafting my dream life along the way, one that has plenty of travel and experiential learning. I'm doing it to optimize my own life, and in the pursuit of empowering others: helping them to find purpose, to grow, and have fun doing it. Journey is the perfect way for every individual to tackle the question of what matters to them, and crack open their heart to new possibility.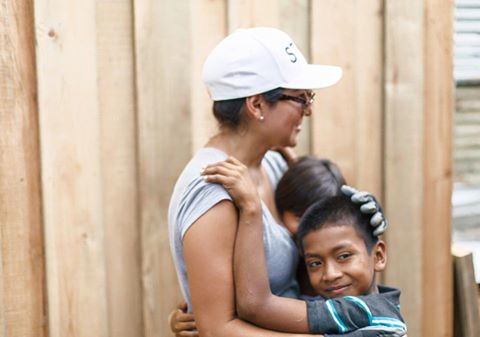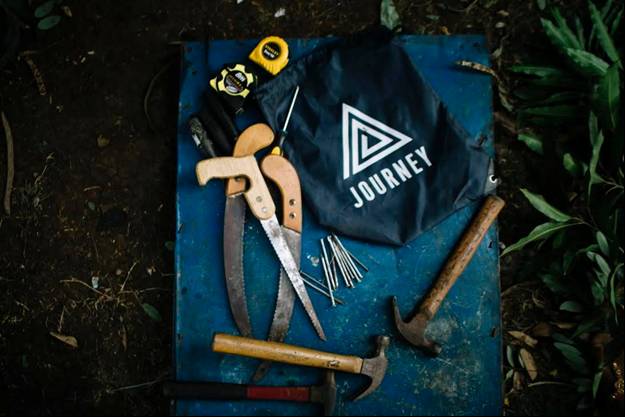 In Conclusion
Journey is rethinking travel for our generation, by fashioning a marketplace to help people turn their travel cravings into reality, and shape the life of their dreams by doing what they love: exploring, giving themselves in service, linking with like-minded folks, and earning a living by doing it.
Travel with Purpose in 2017: see all upcoming Journeys by clicking here.
We love helping entrepreneurs: if you think you too have something which can empower others or act as a catalyst of change, share it with us.