Were you missing out the whole thing previously?
I know, it's sound crazy, but let me ask you this:
Have you noticed that whenever you search for a car you're looking to buy, you end up finding the nearest car dealers in your city?
It's no joke.
Nowadays, search engines are smart enough to identify your geographic position without any hassle and they filter the best possible search results for you so that your experience as a user gets better.
Isn't it great?
 Speaking of user-experience, why don't you apply a few strategies to help your business reach local customers?
Sounds good?
Right. So, I want to take you a little deeper in this. Not only will we study the basics of search engine ranking, but we will also see different measures that will play a role in fetching some new customers through search.
Suppose you have a business in Los Angeles. Instead of going after a nationwide audience, you think it's a pretty good idea to target local LA based customers. This means now you're clear about the target audience which exists in the city of Los Angeles. You don't care about other cities, what you want is to become a superhero in your local spot. You want to be a boss in that domain.
What you need to do now is find out more about Los Angeles urban areas, shopping markets, popular public places, and residential cuttings. In addition to that, you must know about the cities in the whole Los Angeles County to expand your website search reach. All these keywords and terms should be used in your content strategy on the website as well as on official blog to let search engines know the relevancy of your brand with the relevant search terms.
Before we dig deeper into this, you must know three important elements of local search:
1. Latent Semantic Indexing (LSI) –  LSI keywords are relevant keywords to the main keyword.
2. Territorial boundaries – The clear identification of geographic areas to cover.
3. Local Targeting – Local targeting means the prime focus on the local customers.
Once a brand knows these elements, it becomes easier to get through the local search domination.
Also read: SEO Strategies in 2017: Do They Still Work and How?
5 Ways to Dominate the Local Search
Every brand wants to reach out the target audience. The more digital ecosystem is evolving, the more brands want to dominate online. Take a look at five ways to get started with local search domination:
1. Target Local Customers
Before you even get started implementing your plan to dominate the local search, the more important element you don't want to miss is TARGETING the locals.
Once you have a clear mind about targeting local customers, the whole plan will follow through, and the plan will get a lot easier than ever.

Recently YouTube launched its official local versions for Nepal, Pakistan, and Sri Lanka, which means now YouTube will serve these audience types according to their needs as well as with their local creators on the priority.
This is how things work.
You have to specify the intention with your proceedings. You can't just say that you're going to target customers in Los Angeles and do nothing about this.
Jeremy Durant wrote an article in which he shares his in-depth views on the identification of target audience, which can be utilized in terms of identifying the righteous audience for your brand.
2. Use Google My Business
Google has taken Google Place to the next level. It has been upgraded in the past. It gets even better. Now you get Maps, Search, and Google+ altogether which has certainly impacted the user-experience. It's extremely important to have a  proper set up of Google My Business profile for local SEO.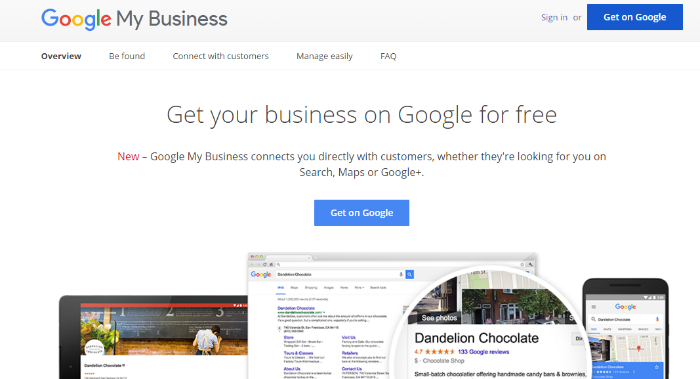 In order to dominate the local search, the second most important step would be using the Google My Business profile at let Google knows your name, company, email address, office address, phone number etc.
Google also released a PDF guide for advertisers using Google Adwords to help them optimize their ads' copy, design, performance, and targeting.
3. Sponsor Events & Meetups
Break the chains of traditional techniques. Sponsorship has become a brand positioning strategy. Now brands don't necessarily get involved in sponsorships because they need to sell their merchandise quickly, they do it because they put their name out there and let people see it over and over again.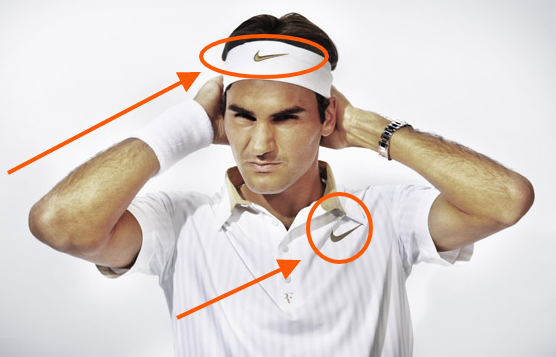 Brands like Adidas, Nike, IBM, Emirates, FedEx do that all the time. If you're a football fanatic or a tennis lover, you've probably seen these brands all over the sport.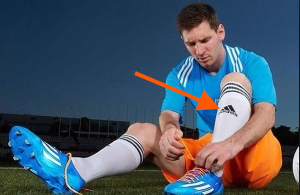 They try to leave the mark of their brands in the customers mind, so that when a customer comes to buying the product and sees a number of brands on different shelves or online, that brand starts clicking in the mind, which makes the customer try that brand.
When it comes to dominating the local search results in Google or another search engine, try to get involved with local communities, event organizers, and focused groups to help the events, meetups, and different causes. The reason behind this strategy is that your brand gets the attention of local media, blogs, and news publication which will ultimately develop a brand positioning amongst the same population you're looking to reach out.
4. Collaborate with local brands
Collaborations are pretty much in the trend. Nowadays, from YouTubers to brands collaborate in different ways with the same intention of increasing the brand reach. The collaboration does help, but it has to be done with a sense. Now sponsorships and collaborations are out-of-the-box strategies which might not be the strategies of masses, but you have to do something unique in order to become great. One of the ideal ways of collaborating the local brands is that meet them or invite them for a coffee when you successfully do that, it means you get a chance to help them improve in the certain areas that you've mastered over the course of time. The collaboration isn't limited to online webinars or hosting an event, take things to the next level and set new standards in your industry. Do something that makes you an EXAMPLE in the industry.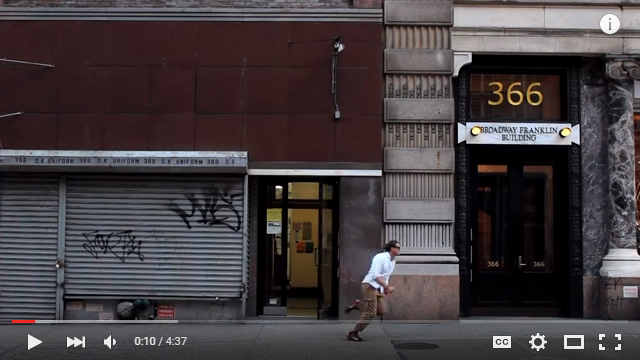 For instance, Nike hired Casey Neistat for a promotional film for their campaign #MakeItCount, instead of writing a script and hiring the actors, he went on a world trip to spend that entire budget and shared that experience on behalf of Nike's campaign #MakeItCount. It went viral actually on YouTube.
Also read: SEO Strategies in 2017: Do They Still Work and How?
5. Use localized keywords in the Content
This is for your SEO specialist who talks a lot about keywords and your entire team feels sick sometimes. Well, he probably got a point. Let me elaborate this. I've talked about LSI—The strategy of using relevant keywords along with main keywords—It's not the definition, it's actually an explanation. The localized keywords mean you have to use the keywords that are the norm for you and the lads in the city. Every city or state has its local words and terms to use, for example, check this Los Angeles slangs being discussed on Quora. So, find them out. It doesn't have to all of it in your keywords, but it should be something that is not neglected altogether. Use them sometimes in your blog posts (on official blog), try to put in the website pages as well.
Conclusion
That was it.
It was pretty classic. Maybe, straight forward. And, could be hard to digest by the traditional SEOs working hard with those same old techniques hoping that search engines might surprisingly rank their websites as well as blog posts.
Folks, If you want to dominate the local search no matter where you live, just try to be original with everything you produce and do.
I won't be surprised if I found someone in downtown Los Angeles doing something CREATIVE just to engage the prospects for his/her business.
This is what we need to do.
We got to be smart to do this.
Everybody doesn't do such things. So, everybody isn't YOU.
YOU got to think about that.
So, the question of the day is, what will you do to dominate the local market?