Launching a new business always means dealing with a number of financial matters. Keeping costs down is essential, especially in the early days of a small business. Spending too much too quickly can leave you vulnerable to sudden bills and unexpected expenditures that will affect the smooth running of your company.
Also Read :
In the modern age, there are plenty of ways that you can work to reduce your costs. By doing so, you are going to be able to take far greater control over your budget. If you're concerned about the risks of overspending, then here are the best ways to cut the costs of running your small business.

Hire remote workers
Office space is always going to be a high-cost investment. However, you can reduce the amount of space that you need day-to-day by making use of remote workers. Thanks to online collaboration, the remote worker is now able to be a fully integrated team member no matter where they might be. Don't feel that every employee is going to need their own office-based desk, and your office space needs will be much smaller.
Why Google My Business Matters
Get better tech
Cheap technologies will always end up costing you more money. Take your time and buy the best office equipment that you can justify. This is true for everything from computers to office printers. For printers, always remember to look at the running costs. Many printer options can be much more affordable to run due to the lower ink costs, and HP printer ink from Cartridge People could save you a considerable amount of your budget over the course of a year. Never buy your tech without researching the best short-term costs, as well as the overall running costs.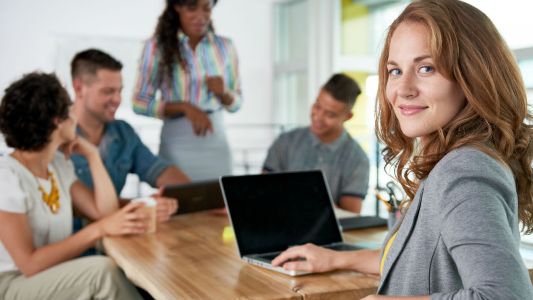 Stick to e-commerce
If you have a small business that has no need for a retail outlet, then embrace it. E-commerce has never been more popular or profitable., and it comes with the incredible cost-saving that comes from avoiding a brick and mortar premises. Going e-commerce means relying less on expensive staff members overseeing tills, and will seriously reduce your necessary running costs. Look at how e-commerce could be a more financially secure way to establish your small business, and wait until you have a strong audience before committing to a set premises.
6 Digital Marketing Perks for Startups and Small Businesses
Teleconference
Most small business owners will need to talk to clients and suppliers on a regular basis. This can be costly if you're traveling long distances for a negotiation or presentation. You can reduce those costs by committing to more teleconferencing. With modern business telecommunications, you can now chat directly, face-to-face, with those that are going to matter to your business.
These don't have to be one-on-one meetings either. The best teleconferencing platforms allow for multiple people in an online meeting, meaning that you can have your team backing you up when you need them.
Small businesses are vulnerable to financial limitations. Make sure that you have assessed your needs and evaluated the best ways to meet them. Cutting costs no longer means cutting quality or productivity. In the modern business age, reducing your expenses is easier than ever, and could mean the difference between success and failure.