How I grew Eco Signs and Banner's traffic by 40 % in 6 months.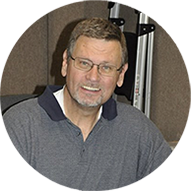 " -Rafi is the biggest analytics junkie I have seen so far. He is very intelligent and knows his SEO like I know my printing." – Gene Martin (Eco Signs and Banners)"
Let's set up a time for a Confidential Consultation
The Problem
Although the Eco Signs and Banners website was a very well-designed site, the company was concerned that the site was not receiving the traffic it could and was having some serious issues being able to rank locally for profitable keywords. They hired me on their team as a full-time Local SEO Analyst to address weaknesses in the site's content, local relevance to Google, and its overall framework in order to drive extra traffic from both the search engine results pages locally and popular social networking sites such as Facebook, Twitter, and Pinterest where the customers are hanging out.
The Results
By deploying a plethora of various SEO best practices on the Eco Signs and Banners website, I was able to triple search engine traffic within 60 days and bring about a 50% increase in overall site traffic within that same time frame.
3x
Search engine traffic
50%
Increase in traffic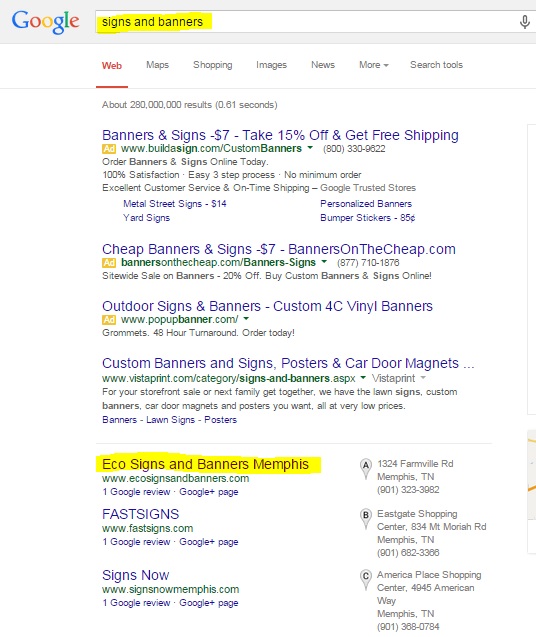 My Strategy
Method #1
Rewriting meta description
In multiple instances, Google was using the site's description, instead of each page's meta description, by default. Since this was causing instances of duplicate content which is considered a negative ranking factor, I wrote unique meta description tags for each page on the site.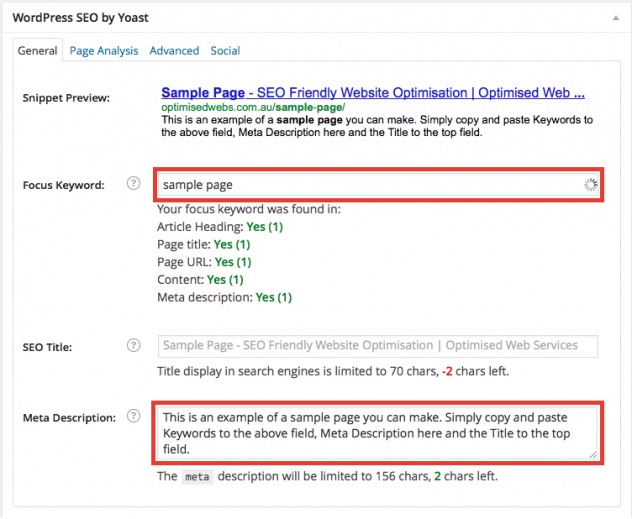 Method #2
Duplicate content detection
Since I was working with an e-commerce website, many of the product pages were created by simply "duplicating" the product page. This resulted in many product pages which had identical content even though it was a different variation of the same product. In order to further optimize these product pages, I manually went to each of the product pages and rewrote the product description and also changed the meta description and SEO titles within the pages using the Yoast plug in. I also sprinkled in proper keywords all over these pages to help rank these product pages within Google.
Method #3
XML Sitemap
I worked with my development team to create the right XML sitemap files which would tell the search engines on how to properly index the Eco Signs and Banners website.
Method #4
Proper Site Indexation
Due to the absence of XML Site map and erroneous page organisation, all the pages in the website were not being indexed by Google and the website was loosing potential traffic for precious keywords, By reorganising the website and creating the sitemap I made sure that all the pages of the website are being indexed by Google.
Method #5
Boosting Internal PageRank
I was able to increase the page rank of some of the internal pages of the site by carefully building backlinks from other high authority and related websites. The link juices resulted in an overall improvement in SERP.
Method #6
Creation of Internal Links
I created internal links within some of the pages of the site and pointed to links to other pages on site to help direct traffic to more pages. This technique helped visitors stay on the site longer and discover other product pages on the site, resulting in a better user experience and also more page views.
Method #7
"Related product" Links
My development team added "related product" links to each product page on the site. This method helped with the indexing of those pages. It also increased visitor engagement by introducing customers to related products which they might be interested in.
Method #8
Development of Social Media Presence
I created and properly optimized social media pages for the company such as Facebook, Twitter, and Google My Business pages. Using my existing network, and via targeted following, I was able to drive thousands of visitors to these pages resulting in thousands of Likes on Facebook and followers on Twitter. I continued to optimize the Google Local Business page with keywords, proper descriptions, and uploading images with proper image ALT tags. This technique significantly increased the overall social media presence of the company.
Method #9
Directory Submissions and Local SEO
I realized that the company's initial goal was to target the local market and beat out all the competition locally for the products it was selling. Therefore, I focused heavily on local SEO to make sure the site ranks well locally within the Greater Memphis area. I did this by including the city and state within each of the page titles and in the meta description of each page on the site. I also submitted the business information into numerous related directory websites which had a dramatic effect on the overall web presence of the site. Not only did I make the website appear relevant locally to Google, but I also increased the national reach of the site with this technique.
Method #10
Content Creation and Promotion
With my professional understanding of content marketing, I was able to drive an extra 2000 visitors to the site with just a single blog post and also rank for the long-tail keyword "how to hang a banner with grommets" which has a monthly search volume of 30. I was able to also rank the site for numerous local keywords using this same strategy.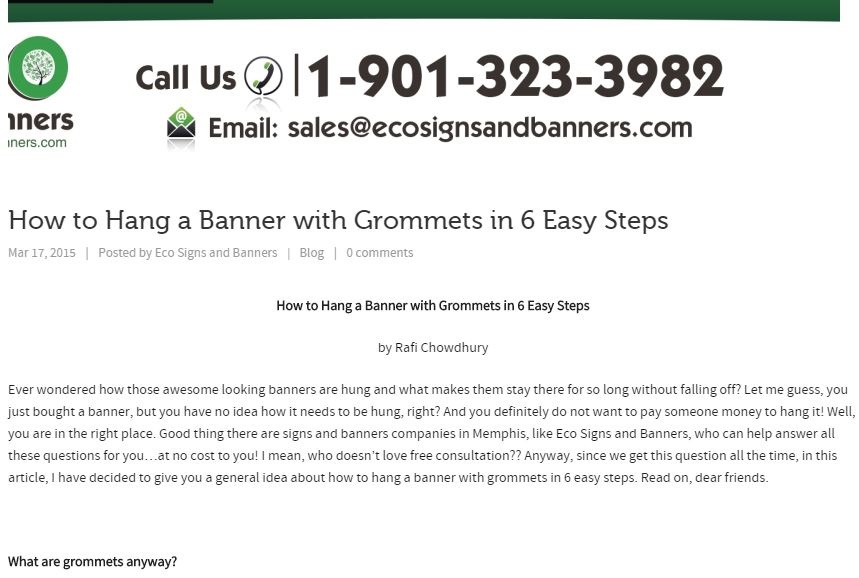 YIKES, YOUR WEBSITE NEEDS IMPROVEMENT!
It seems like I can make some changes to your website to increase traffic & revenue. Enter your information below, and I'll get in touch with you in a minute.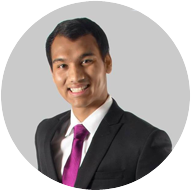 Hurry! Only 2 spots are available!