" I trusted Rafi from the very beginning, and he has helped me understand SEO far better than anyone else I have worked with. But most importantly, he made my phone ring with customer calls.Richard Bowen
(B.S. Carpet Cleaning)
Let's set up a time for a Confidential Consultation
The Problem
He was spending $ 5.5 and more per click on AdWords to get traffic for local keyword carpet cleaning memphis and other related keywords which have a total search volume of 710 approx. He wanted to rank locally so that he does not have to spend $5 for each prospect to visit his website but he was ranking on page 5 before I started working with him.
The Results
He actually got potential customers organically reaching to his website and calling him on the phone for enquiries and placing orders
10th
Position in Organic Search Results
200%
More Search Traffic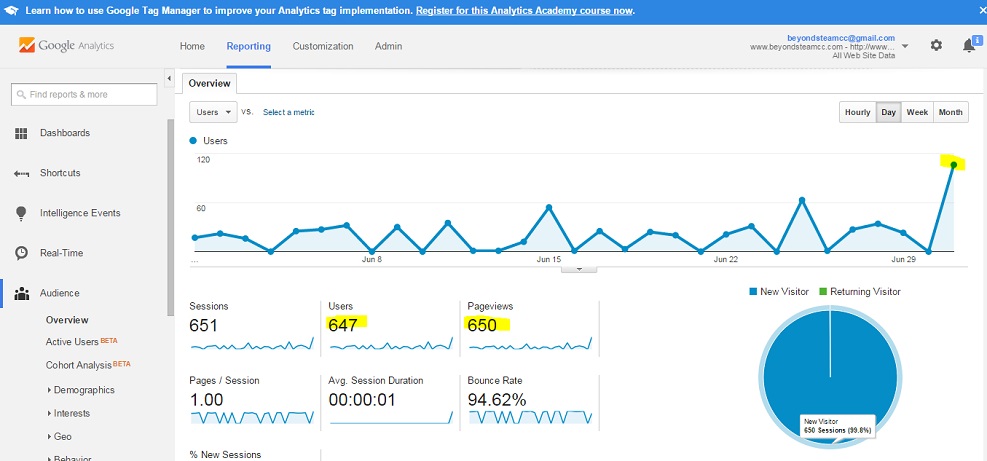 My Strategy
Method #1
Setup and optimize the website for conversion
Redesigned the entire Website

I redesigned the entire website to give it a more sleek, modern and responsive outlook, thereby improving the impression on the visitors and potetial customers.
Integrated his site to razor-sync

Integrated his site to razor-sync instead of PayPal for payment gateway and collecting orders on the site
Created pop-ups to collect emails and give offers

Creating pop ups to take email address of potential prospects as this is one of the most effective ways to generate leads, which he was unaware of. I had 60 people sign up to his list in just two weeks.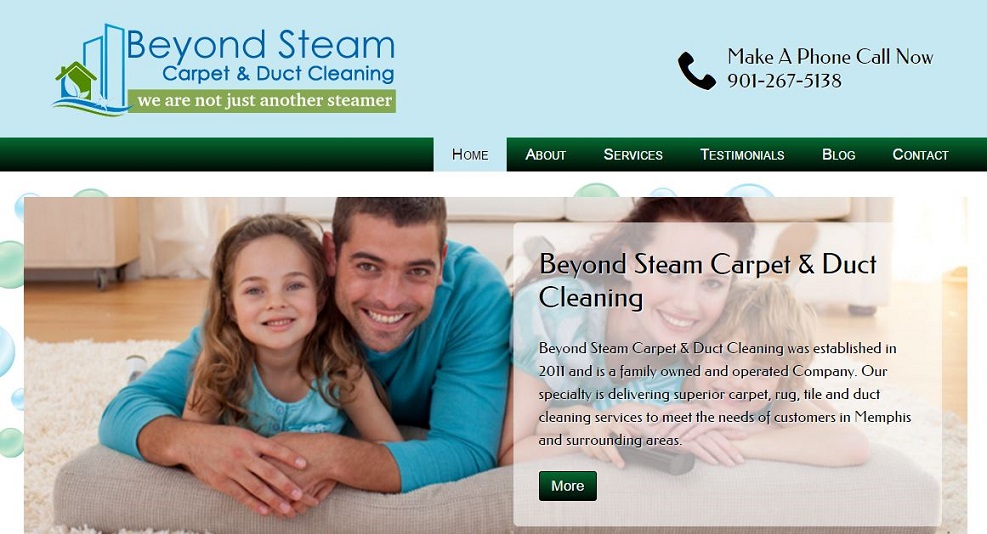 Method #2
Implemented SEO Steps to make his website search engine friendly
Creating and integrating all social media

One big non-utilized opportunity for him to get his brand in front of an audience was social media. Setting up pages and interacting with the right audience immediately got his brand the attention that it needed so badly.
Set up all webmaster tools and analytics

Everyone knows that if you have a website or even a web page, setting up webmaster tools and analytics is a no brainer. That's the ABC of SEO
Created and optimized his google local business page

A Google local business page is what puts your business name in front of people when they search for relevant keywords. If you want to get business from people searching for your services on Google, this is your best shortcut.
Crated maps and schema for Google local business page

Craeting maps and schema for Google local business page to help Google bots index his business for the right keywords in the right format, thereby helping his business rank higher for relevant keywords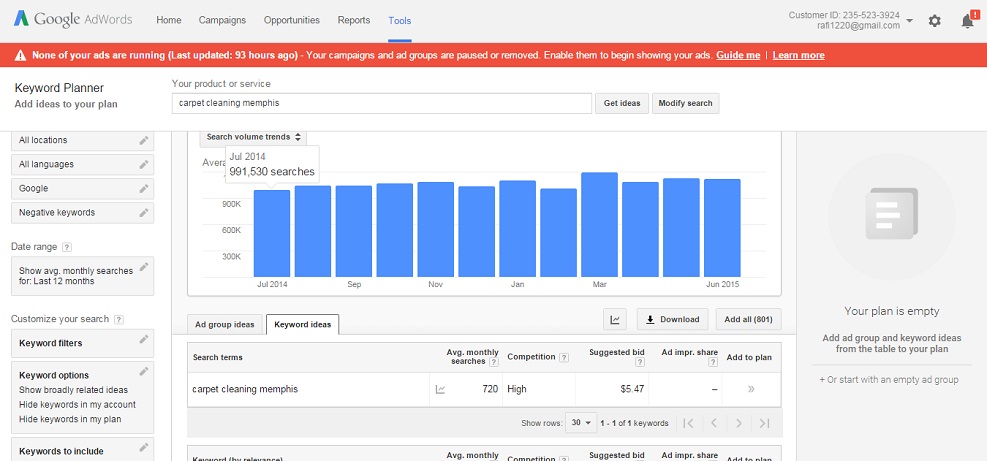 Method #3
Creating and executing the best marketing strategy for his business
Studied his business and created a digital marketing strategy

I thoroughly studied his business to find out non-utilized opportunities of growth that could be taken advantage of to create and spread the online presence of Beyond Steam Carpet Cleaning and create opportunities to become visible to the right segment of its target market. Meanwhile, I educatedhim about every aspect of this.
By building backlinks for him I took his DA from only 9 to 15

I used SEO strategies and my connection to get quality backlinks to his website and took his Domain Authority from 9 to 15 in just 3 months.
Ranked him page one for multiple keywords

With all my SEO efforts and strategies. I took his rankings from page 5 to page 1 for multiple relevant high CPC business keywords, thereby bringing hot conversion-ready leads to his website and got his phone ringing.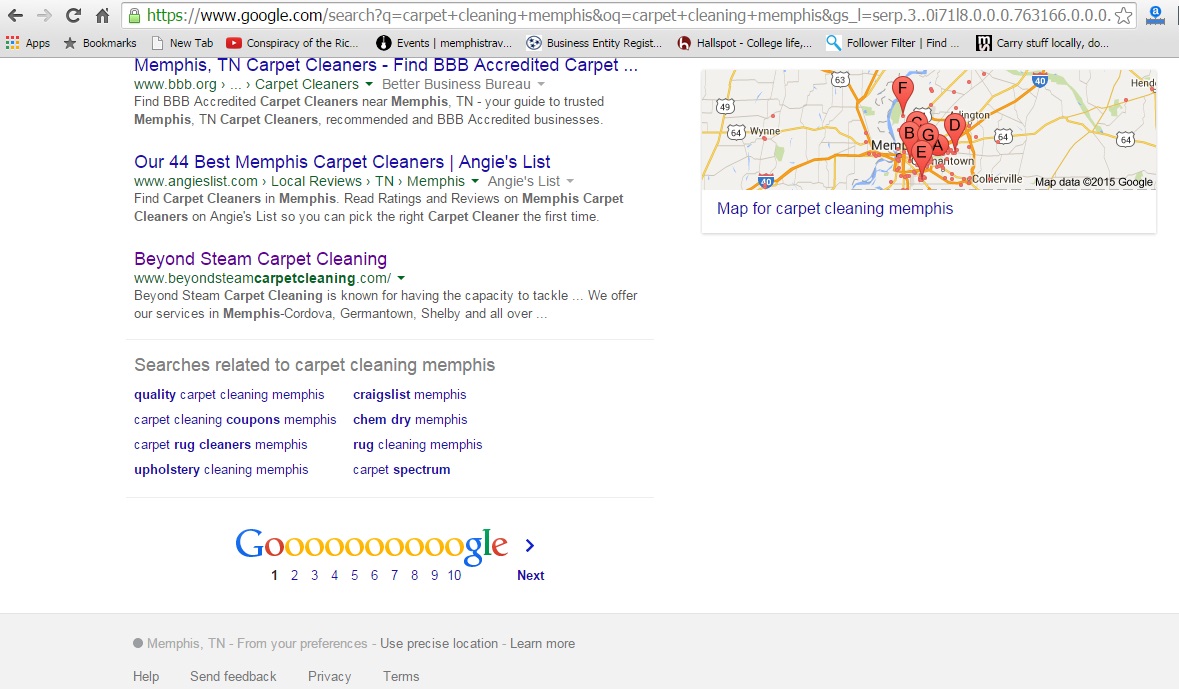 Method #4
Content creation and Marketing
Write SEO optimized blog posts and website content

I wrote and published SEO-optimized content related to his niche on his blog to create awareness and thus, demand for his services.

Method #5
Targeted promotions to get the right audience.
Create banners for different coupons and promos

I designed and positioned targeted banner ads to get his business noticed and create customers.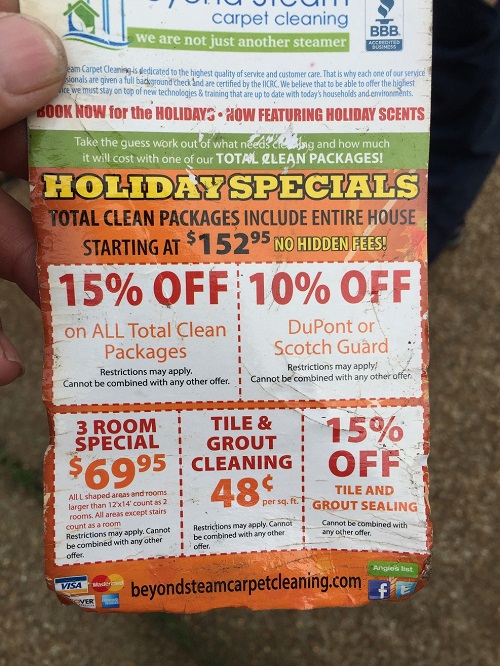 Promoted on Facebook to get traffic

With the right targeting of Facebook promotions, I got him $60 in extra profit for every $20 spent on Facebook promotions(calculated through A/B testing).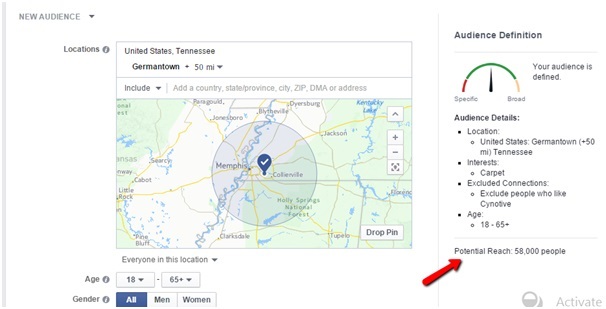 Managed his AdWords campaigns

I optimized and managed his AdWords and made it profitable.
YIKES, YOUR WEBSITE NEEDS IMPROVEMENT!
It seems like I can make some changes to your website to increase traffic & revenue. Enter your information below, and I'll get in touch with you in a minute.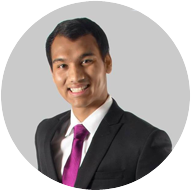 Hurry! Only 2 spots are available!