Google is still the search engine giant despite the many mysteries surrounding its algorithm and the immense number of updates released every year. However, the best way to stay ahead of Google algorithm updates and experience the highest levels of success is to adhere to the best practices, as we get closer to 2019.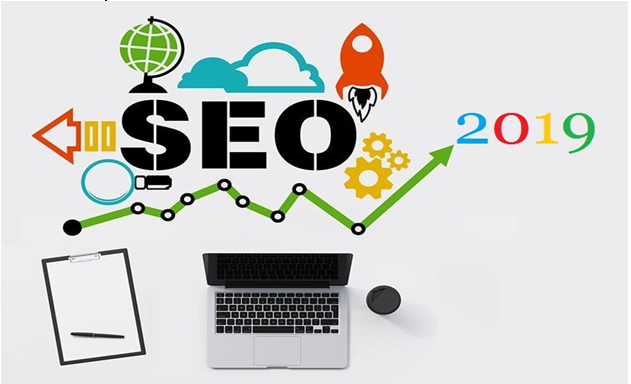 It is best to keep up the pace and prepare yourself for the impending changes. In this article, we'll take a look some essential SEO strategies that we help your business as we gear up to head into 2019.
Also Read :
Excellent Websites for Checking Google Keyword Rankings
1.Mobile-FirstIndexing
Mobile friendliness is vital to your website's success in 2019. In March of 2018, Google officially rolled out the mobile-first index, which put a strong emphasis on a website's mobile performance. Therefore, desktop versions of a site are no longer used for ranking and indexing website; instead, the mobile versions of web pages are what Google uses.
Your SEO strategy should be adapting to these changes by making a responsive website that is mobile friendly so that your business can continue to grow in 2019. You need to take Google's Mobile-Friendly Test to find out if your site is mobile friendly.
2.Quality Content
Creating trustworthy and authentic content is an essential element in a successful SEO strategy in 2019. Your website won't rank well if you are offering poor content.  It's now crucial to create well-written content that provides useful information to readers since voice search becoming more relevant.
It will help if you avoid duplicate and poorly written content because it can kill your search engine rankings. Your content should be informative and helpful to users and must contain the right keywords. Producing high-quality content that's related to your niches will not only add value to your customer's experience but also reduce your bounce rate and increase your website ranking on Google search.
SEO Strategies in 2017: Do They Still Work and How?
3.     Artificial Intelligence (AI)
Artificial intelligence has been closely connected to search engine since Google rolled out RankBrain within its algorithm that helps process search results. RankBrain uses a machine-learning system to understand the meaning of the content it crawls and measures how users interact with the search content and rank them accordingly.
Artificial intelligence has large practical applications for search. SEO expert who incorporate AI-fueled keyword research into their SEO strategy should consider factors like search volume and relevance competitiveness to see a boost in results in the coming year.
4.     Voice Search
Voice searches have been a growing search method over the past few years — millions of people now use Amazon Alexa, Apple HomePod, Siri, Google Assistant, Microsoft's Cortana, and Samsung's Bixby to search online, making it a crucial part of your SEO strategy in 2019.
Structuring your website content around these voice searches can rank you high as Google will recognize your content as responsive, which makes it the go-to page for voice search-questions. Start to include more question and answer specific content for your audience in your content. Also, make sure you use proper keyword research and include conversational keyword search terms.
Top 10 seo WordPress plugin should have in 2017
5.     User Experience(UX)
User experience played a huge role in facilitating Best SEO results, and we expect them to play roles that are even more substantial in 2019. UX is nothing more than focusing on the visitor because with anything you do on the web; you need to have your visitor in mind. Which means your websites will have a better chance of landing on the first page of search results if it meets the needs of visitors.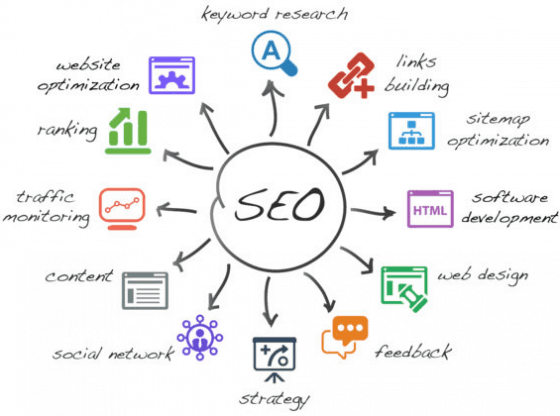 On the other hand, it can cause a drop in your ranking if the visitors did not find relevant information. You need to align your SEO and UX strategy if you want to increase your online visibility and ultimately boost your conversion rate in 2019.
6.     Link Building
Link building has been among the top ranking factors for some time now.  A great SEO strategy can take place through original link building.  High-quality content must contain links that make sense and adds to the user experience.
It's ideal to link your website content back to older content that holds a high level of relevancy when posting new content on your website. Doing so will not only increases the amount of time that visitors spend on your site, but will also help the search engine determine which content is relevant. You can use your social media pages to link back to your website through creative content rather than using external link vendors that direct users to online spam.
Should your Business Explore the Vast Potential of Artificial Intelligence?
7.     Site Security
The most important tip for 2019 is to ensure your website is secure. Google now flag URLs that are not secure. Without an https site, your ranking will decrease daily, no matter how fantastic the strategy's implementation is?
Secure Sockets Layer (SSL) is the official security technology for building an encrypted link between a browser and a web server. This link ensures all data that passes through the browsers and web server remain private and integral. SSL certificates are simple to purchase from your hosting company, and they can walk you through the installation process.
In Conclusion
This 2019 SEO Guide was put together to give you a better knowledge and understanding of core SEO tactics that can bring you success in 2019 and beyond. After you read this SEO Guide, we hope you'll be able to make an informed decision about your SEO strategy in the coming year.