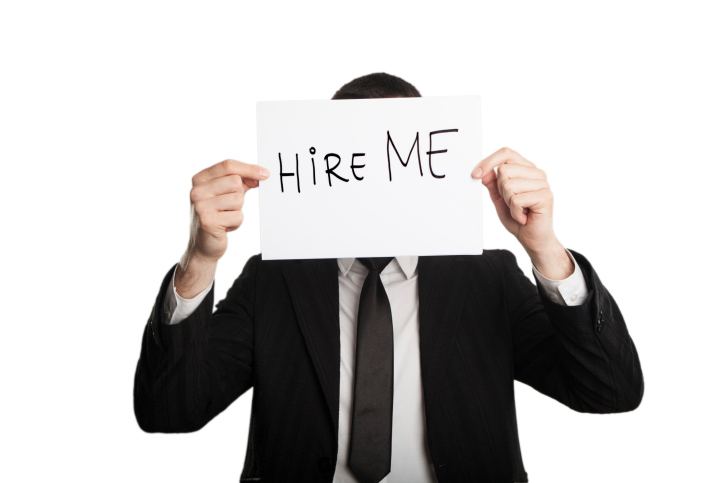 Given the results of this study, there's no doubt that in an age of skyrocketing unemployment numbers, it's not so much on what you know that matters – rather, it's a question of who you know that may propel you towards landing your next gig. Fortunately, while the hunt for that dream job may be laden with challenges, there are many social networking sites where you can establish your presence and connect with potential employers. Having a great resume can really help you get to where you want to be, but writing one isn't going to be something that everyone excels at. If you know this is something you struggle with, you could work with a company like ARC Resumes NC to help you write the perfect resume that will hopefully get you back into employment. When it comes to job hunting, it is important to remember that giving up is never the answer. Whether you've gone through completing phone interviews multiple times or even face to face interviews, you shouldn't stop doing your research into topics such as The berke assessment or how to be confident in an interview, as you never know when it will be your lucky day. Nothing ever comes from giving up. Just keep going and you'll find your dream job soon enough.
LinkedIn
In this day and age, if you don't have a LinkedIn profile, your job hunting efforts are seriously lacking. Using LinkedIn to supercharge your job hunting efforts entails building a large network of professional contacts. Preferably, your contacts should include those people who are in the same field as you are, and it helps if they are in a recruitment position or executives that your role would most likely report to. Ideally, to actively search for your next job, you can give your contacts a personalized message stating that you are in the process of looking for a good job opportunity. This increases your likelihood of being contacted for a job interview should your contacts or someone they know have a relevant job opening.
Also read:
Guide to Increasing Traffic to Your Website Through Instagram Marketing
Do you need a Proxy Server for the browsing in secret?
Guide to Increasing Traffic to Your Website Through Instagram Marketing
Facebook
With 1.01 users as of this posting, Facebook is one of the most visited site online. But do you know that aside from being a social platform, Facebook could be the avenue where you can land your next job? Employers these days turn to Facebook to check the background of potential hires. Thus, being on the prowl for a good job opportunity, you need to draw the line between professional and social network on Facebook. Make sure that you take a close look at your profile, and check if there's something you don't want your prospective employers to see.
Twitter
Twitter is another famous social networking site where you can follow people who work in relevant industries. On your end, you can send daily updates to get the word out that you're looking for work opportunities. These updates may get your resume to the right people's hands.
Meetup
Meeting people who share your interest is always a good networking opportunity. This may pave the way for a good job opportunity for you as well.
Alumni.net
You can always reconnect with old friends and acquaintances back from your school days using Alumni.net and turn them into your professional network.
Ecademy
Ecademy is a good platform for entrepreneurs and job seekers. It's a good way to tell others what you do or ask for introductions to your friends' networks.
Climber.com
Climber.com is a networking site for job seekers and recruiters. If you are actively looking for a job, having an active profile on this site can connect you to recruitment managers or companies who are actively hiring.
Social networking sites have completely revolutionized the recruitment process. Recruitment managers and companies are turning their attention to these sites to look for potential candidates. It's about time to seriously consider social networking as part your job hunting strategy, Also read our guide on Good Tumblr Names