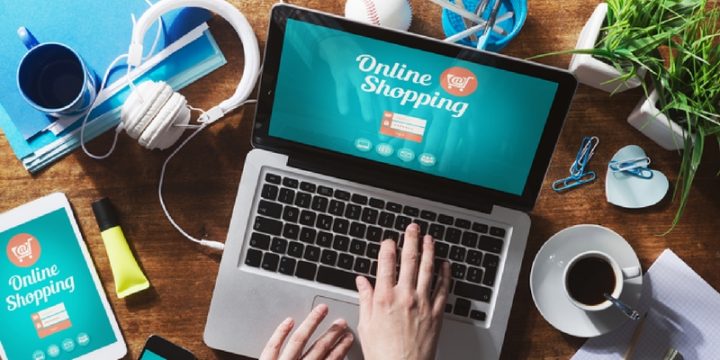 E-commerce is poised to someday overtake brick and mortar retail. Researchers have predicted that the size of e-commerce will grow to $1.915 trillion in sales by the year 2020. This has been a game changer for the business world and has helped to lessen the competitive barriers between huge corporations and much more modestly funded small businesses.
However, just because ecommerce can be profitable does not mean it's easy for most businesses to make a profit. There are many challenges that must be overcome. The threat of poor search engine optimization is one such hurdle that many companies never overcome before they are driven out of business entirely. If you want to do online retail, you need good SEO strategies. And if you're still somebody that asks 'what is an seo company?' then you will either want to fully familiarise yourself with the practice, or you may want to outsource your business' SEO to an outside agency. With that in mind, here are five SEO tips that can help.
Mobile Optimization Matters
The days when desktop and laptop computers dominated internet traffic are now a thing of the past. An article published by ZDNet states smartphone and tablet internet connections surpassed desktop connections for the first time in October 2016.
Google and other search engines are aware of this fact. Their algorithms are now designed to punish the rankings of poorly mobile optimized websites when a person makes a search on a mobile device. Make sure your website is easy to navigate on mobile platforms. If it isn't, you will be sacrificing a good portion of your potential customers.
Also read:
Cutting the costs of your small business
what is crm software importance of customer relationship management
Cutting the costs of your small business
Supply Excellent Content
If you wish to promote your online retail products on pages beyond your online store, you must do so in a way that actually provides real value to internet users. Google and other search engines are well aware of the fact that a lot of companies just want to use internet content as cheap advertising. They are in fact designed to detect phony content or "spammy" content and punish those web pages automatically.
Instead, you need to provide something that internet users could actually use. One good example is a company that sells food products creating a blog for recipes that use those products as ingredients. This is a good way to advertise the products in question while also providing content that internet users could actually find useful. Statistics suggest that companies with blogs produce 67 percent more leads per month.
Duplicate Content Is Dangerous
One thing Google's web crawlers are designed to detect is duplicate content. If duplicate content is found, both pages could be delisted entirely. Make sure you only publish content once on the internet. Some online retailers even do this by accident by repeating product descriptions and lists on multiple pages. Avoid this mistake by keeping tabs on everything you put onto the net. If you need to repeat the same content, do it in a rephrased or more original manner.
Research the Keyword Terms You Use
One mistake many online stores make is placing emphasis on keyword terms or phrases in their SEO that aren't actually used by consumers. Choosing the right keywords requires research and keeping tabs on your website analytics. If you have a store that's stocked with e cigarette coils, you might consider "e-cig coils" as a keyword phrase. However, if people don't actually place e-cig coils into a search bar, going with that keyword phrase could actually end up hurting your sales.
Track Your Website Analytics
If you want to know if your SEO is working, you need to track your website analytics. Google Analytics is an excellent choice for monitoring your analytics. It can allow you to find out what search terms people are using to find your website. You'll also learn a lot of other information about exactly where your traffic is coming from. This information is needed if you want to make adjustments to your digital business and SEO strategies.
Search engines are still the number one way people find websites. If your SEO is poor, no one may be able to find your online retail store at all. Certainly put a lot of effort into ensuring that your websites are search engine optimized.