Whoever says that starting a business is a breeze has definitely not experienced starting one. No matter what industry you dive into, there are many vital things you need to consider when deciding to be your own boss. So here are two questions you can ask yourself to gear up for success.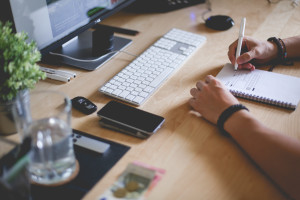 1. Do you possess the right skill set?
You as an owner need to make sure that you have the knowledge and the required skills to be able to perform the primary functions to run a business. Otherwise, you need to get a partner who complements your skills. Thoroughly think these things through and understand what your business requires of you. This will ensure that you don't have to suddenly get people onboard and put them in charge of what you should be doing.
Entrepreneurs swear that the ability to sell is the most important skill you need to have as a business owner. You see, a product is not a product until people buy it. Truth be told, being able to sell is the key to success of any business.
Also read:
3 Questions to Answer to Ensure Your Startup's Ultimate Success
7 SEO Strategies To Bring Success In 2019
How to Start Freelancing: Ultimate Guide to Get You Started
2. How will you handle growth and delegate tasks?
As your business grows, you will need a plan on how to handle your business operations. Whatever industry you're in, it is imperative to be prepared for growth and learn to let go and delegate tasks to others – whether it be the primary or ancillary tasks. Entrepreneurs tend to want to be on top of everything, as they always seem to feel the need to be in charge and that's normal. When you are passionate about running your own business, it's hard to let other people in and let them mold your company with their ideas even though you know this is necessary to keep moving and innovating.
3. Should you have an in-house team, consider outsourcing or both?
Moreover, you need to decide what functions you can delegate to others and if you want to have an in-house team or outsource it. Having an in-house team definitely has a lot of benefits despite higher overhead costs. However, many companies like Delegreat, help businesses grow their revenue and cut their costs through efficient outsourcing. Their main services are customer and back office support, which allow you to have your own in-house team without the costs that comes with it offering greater efficiency and productivity. Outsourcing enables business owners, to not only focus on their primary business functions, but also to save money they can spend on other business investments in the future, for example, many businesses outsource their IT department to an IT support company similar to Systemagic who are able to cover their needs.
This is mainly true for startups facing varied challenges. One of which is managing their finances and being smart about where to invest their funds to yield greater returns. That is why outsourcing for startups is seen as one of the optimal solutions in making that happen especially if you choose the right team to work with.
The right companies specializing in providing outsourced customer service or back office support should be able to give you access to skilled individuals, help you gain competitive edge, etc.
To learn more about business process outsourcing (BPO), download our free whitepaper which includes an infographic that illustrates the 7 Reasons to Have a Back Office Support rich with well-researched information and statistics.
Running a business is definitely exciting, but it helps to be prepared and knowledgeable to avoid any mishaps along the way and make it truly more gratifying.